Re-seeding the Dream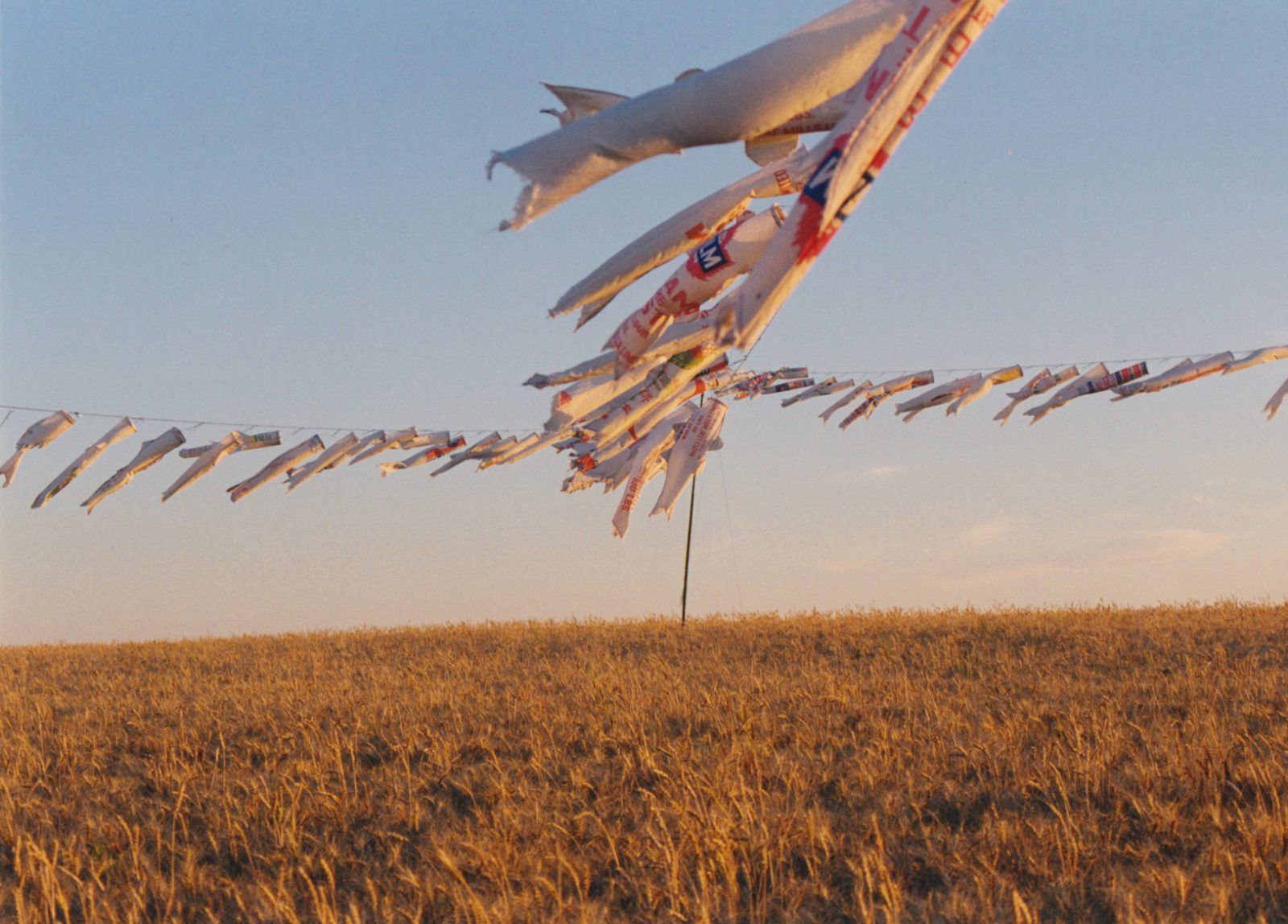 The Newfoundland inshore cod fishery had been closed down in 1992, with a moratorium to meet the failing stocks of groundfish in the oldest and historically most abundant fishery of North America. When invited to undertake a residency in farming country, Hall returned to and renewed her preoccupations with fishing. Seeing parallels between fishers and farmers, between sewing and sowing, and moved by the metaphor of sustenance represented by "the bread and the fishes", she went "fishing for meaning" in the west.
Sponsored by The Southern Alberta Art Gallery (SAAG) under the Directorship of Joan Stebbins, hosted by Ike and Diana Lanier on their farm south of Lethbridge, and assisted and supported by countless members of the local farming and artistic community, Re-Seeding the Dream became…
"A community-based project that seeks to explore the rituals of renewal, our relationship with "harvestable" resources of nature, and human involvement in hunting and husbandry… simultaneously allud(ing) to farming and fishing and the domestic labour of women directly and indirectly involved in both."
—John K. Grande, Canada's Natural Landscape: An All-Consuming Public Art, in Public Art Review, Vol.10, No.2, Issue 20 (Spring-Summer 1999).
What follows are excerpts from the process… one which was intended to have an Atlantic "echo" which remains yet to be completed. Hall considers the intervening years, disheartened from work around the still-failing cod fishery, as healing time – time in which she is building back her strength to take up these issues once again. Perhaps this "dream" will be re-awakened once a decade has passed since its "planting". Then, however – in 1997 – the "dream" was burgeoning with hope and rich with promise of recovery.
Working with over three hundred cotton flour and grain sacks…

laying down a path to find her site…


assisted by community women who volunteered to help her "sew" the fishes…

she "sowed" a field of winter wheat with emblems of sustenance – protein meeting protein – evidence of more labour than her own.

They lived there almost a year – through harvest and snow and wind. Diana Lanier documented them through the winter and spring….

When Hall returned, to "harvest" them early the following summer, Ike had planted canola in their field…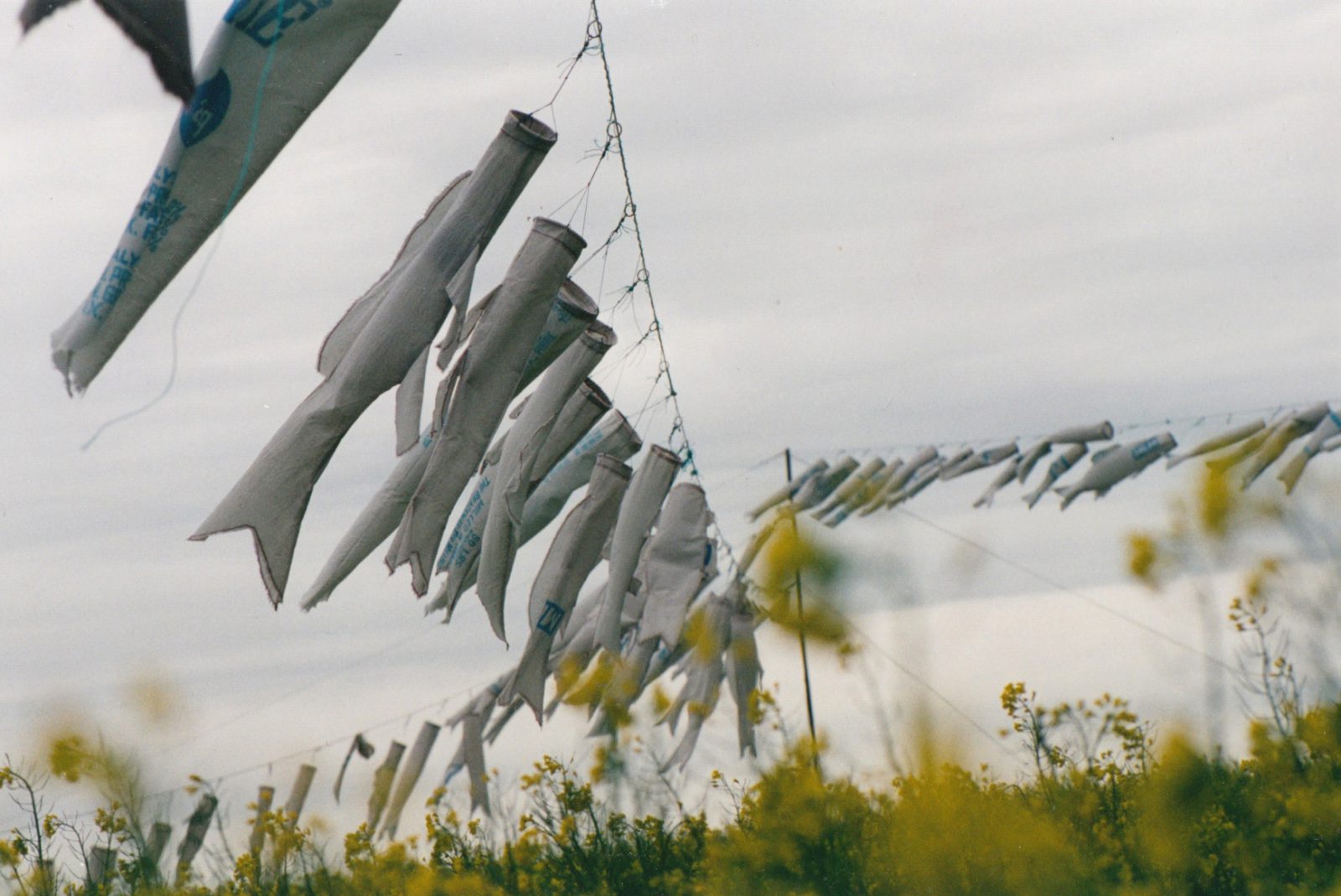 from bread and fish – to fish and "oil"… it seemed an echo of what was happening in Newfoundland – a "golden age" coming.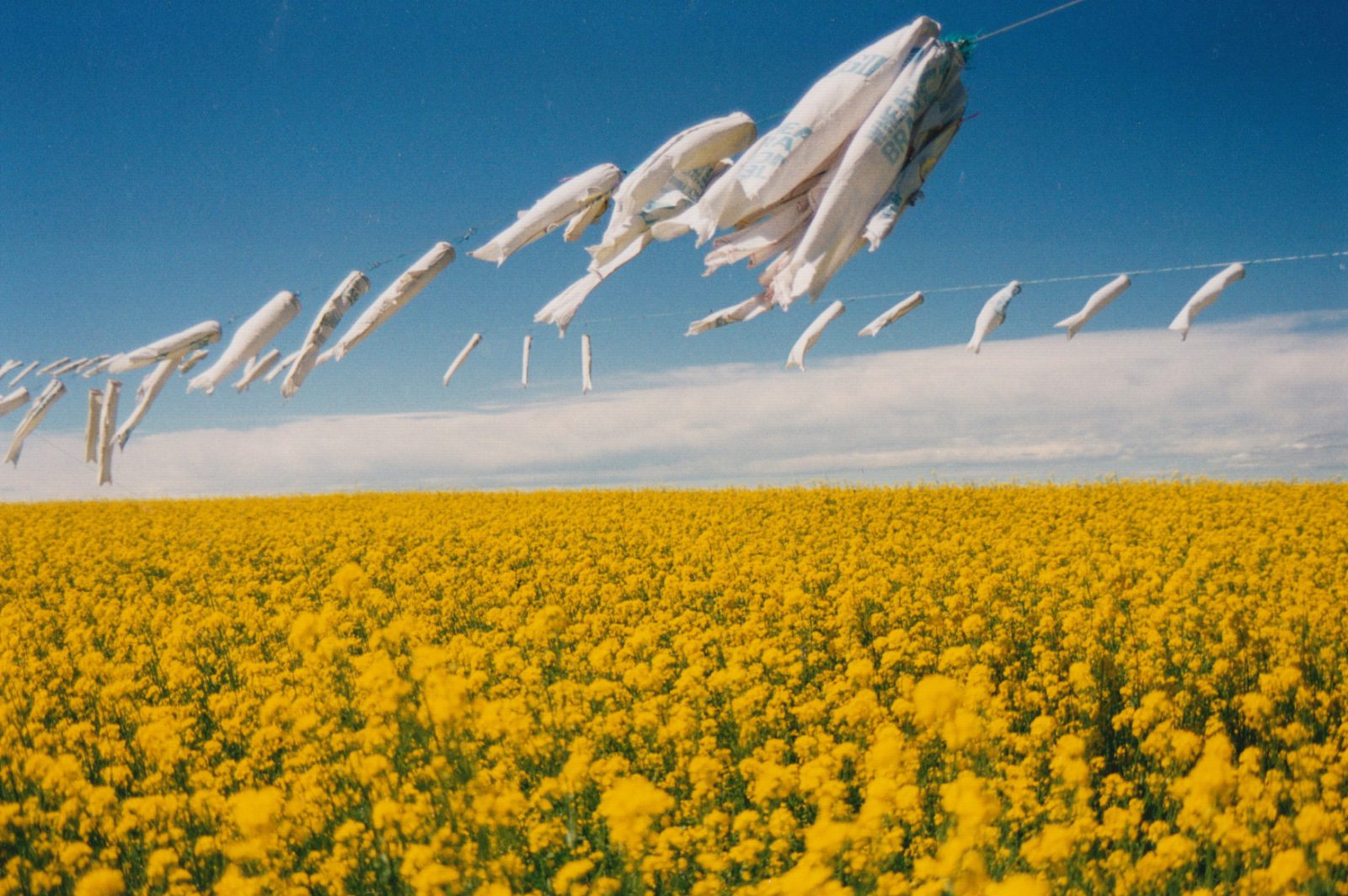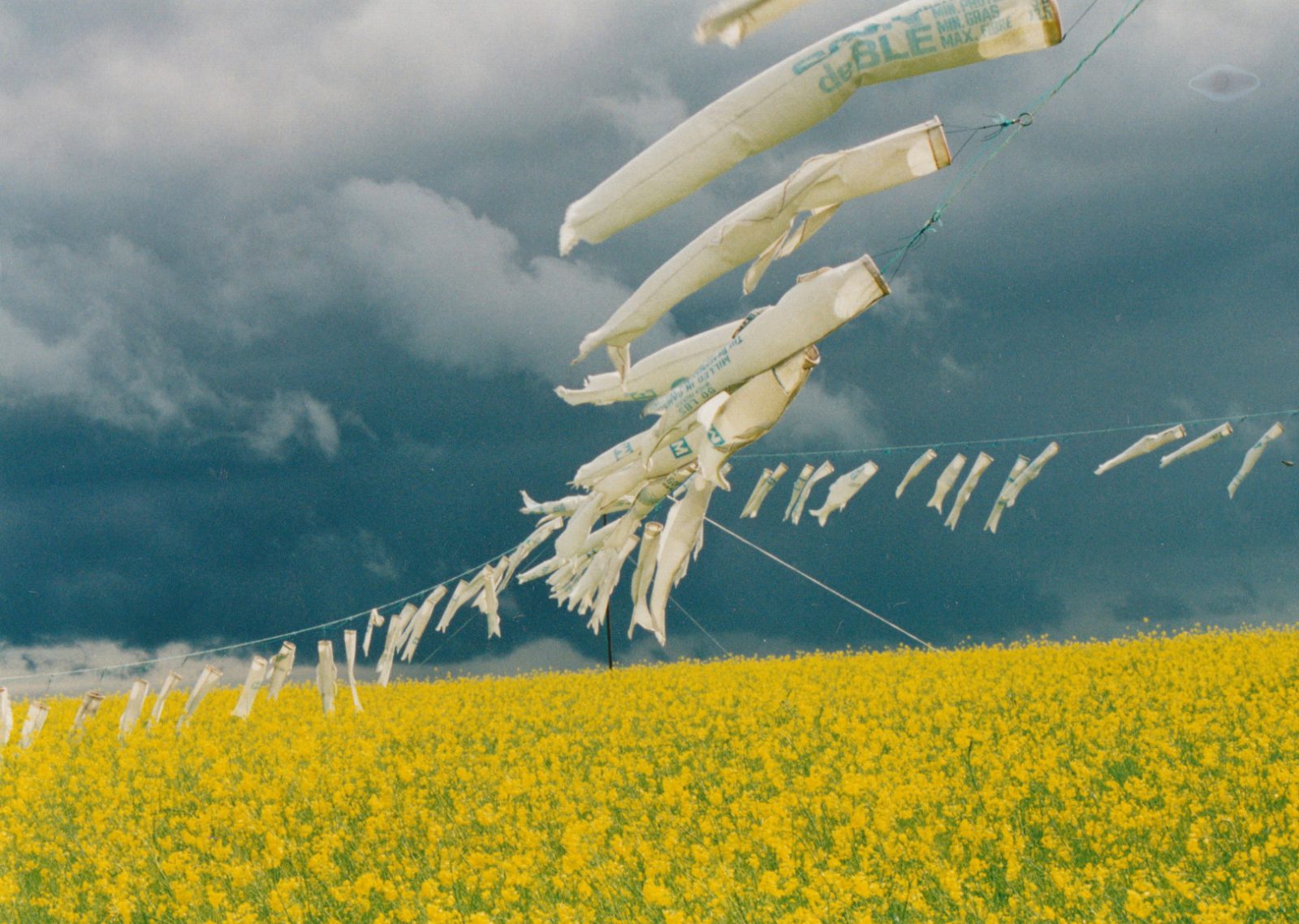 The fish were worn and weathered when taken from the field – they served one dream well – and wait for another.

Twenty years later, in 2017, the Atlantic "echo" of the project took place as Re-seeding the Dream East.