Inshore Artifacts (Tools of the Trade)
Tools of the Trade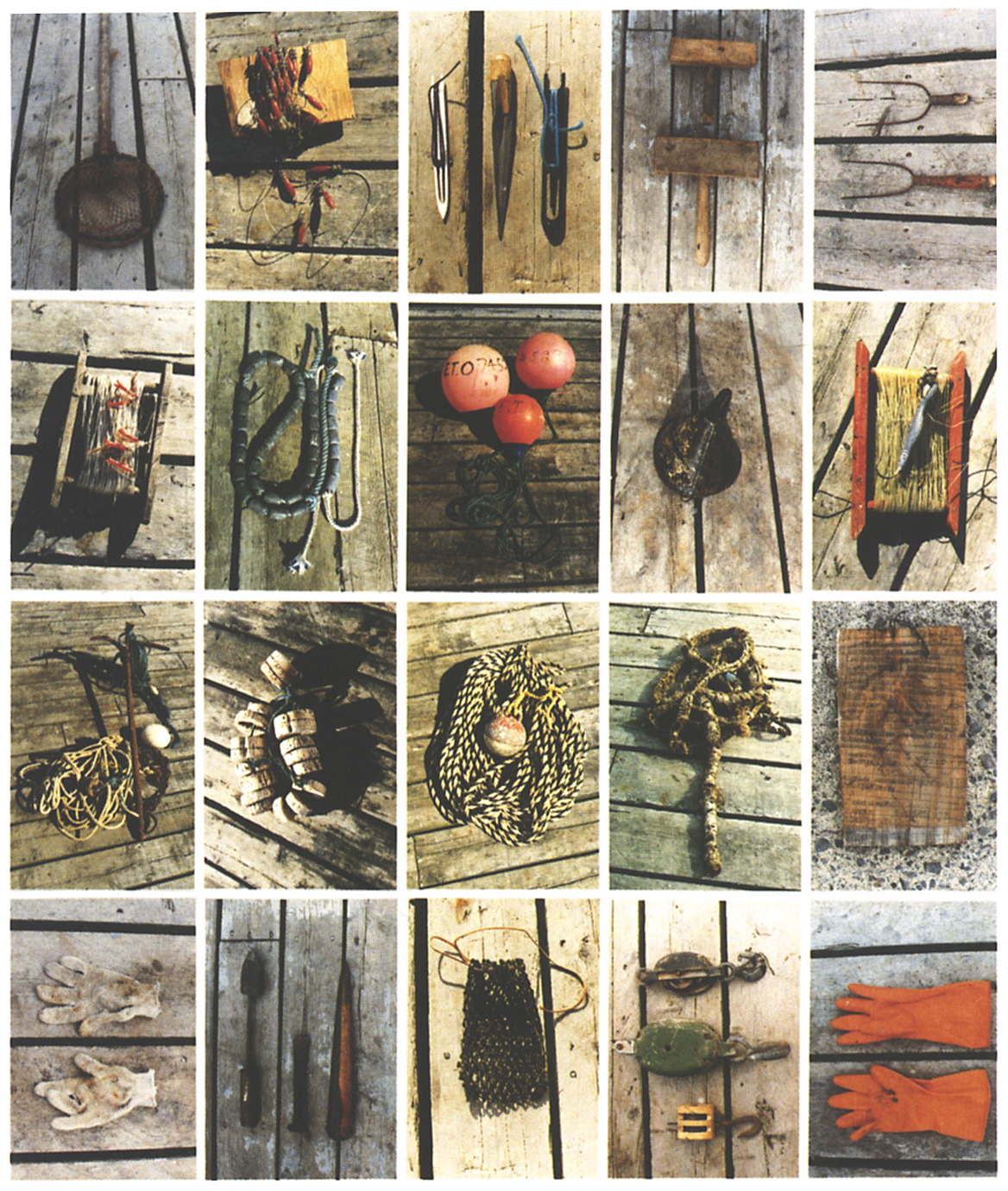 In the winter of 1988, Hall began work in her studios to "keep her fishing" while Eli's boats were tied up at the wharf waiting for another season on the water, and The Coil rested in the shed, waiting for another season on the land. She continued this practice for more than five years – working outdoors in spring and summer and in the studio in the winter – but always "fishing for meaning".
A large and connected body of work emerged – investigating the gear, the tools, the vessels and the specialized clothing of the inshore fishery. Most of this work has been exhibited in public and/or commerical galleries, and Tools of the Trade was presented at the United Nations Conference on High Seas Fisheries in New York, in 1993.
The Inshore Artifacts
The Inshore Artifacts was a series of 14 drawings made between 1989 and 1991, incorporating color laser copies, text, oil stick, graphite, and the first imprint of Hall's hand to appear in her work. Large in format – (40″×50″), these drawings attempted to incorporate the physicality of what Hall had been experiencing on board a fishing boat. They represented real objects she encountered on the boat and at Eli's wharf – all of which seemed to her worthy of deep attention.