Fragments from the Inshore Archives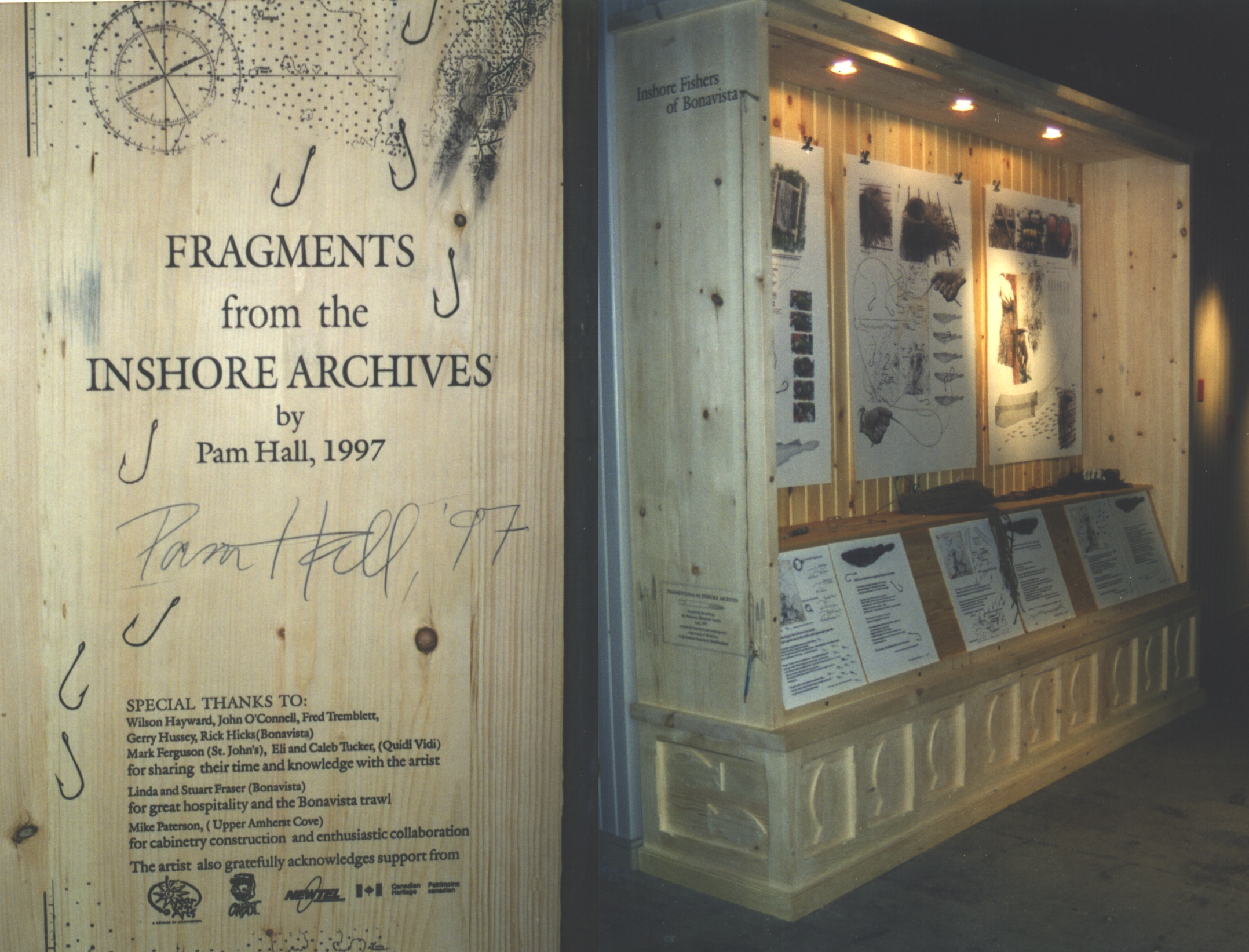 Hall spent time in Bonavista, Newfoundland, talking with old and young fishers in the area – asking about the inshore cod fishery and its traditions – and about how knowledge was shared and passed down between generations. Fragments from the Inshore Archives was the result of this time and listening. Representing three small technology fishing traditions for inshore cod – the handline, the trawl and the cod-trap, the work deepened and extended Hall's work begun at Eli Tucker's wharf in Quidi Vidi. She continued to rely on Eli and his son, Caleb, however, and cast plaster replicas of their hands to include in the piece, like brackets around the the text "from the hand of the father… to the hand of the son".
A mixed media collection of "pages" and objects, housed in an artist-designed cabinet built by heritage carpenter Mike Patterson, the piece was funded through support from The Year of the Arts. It was given by the artist to the Community Museum in Bonavista, and continues to be housed there in the Historic Ryan Premises.