Objects from the Wharf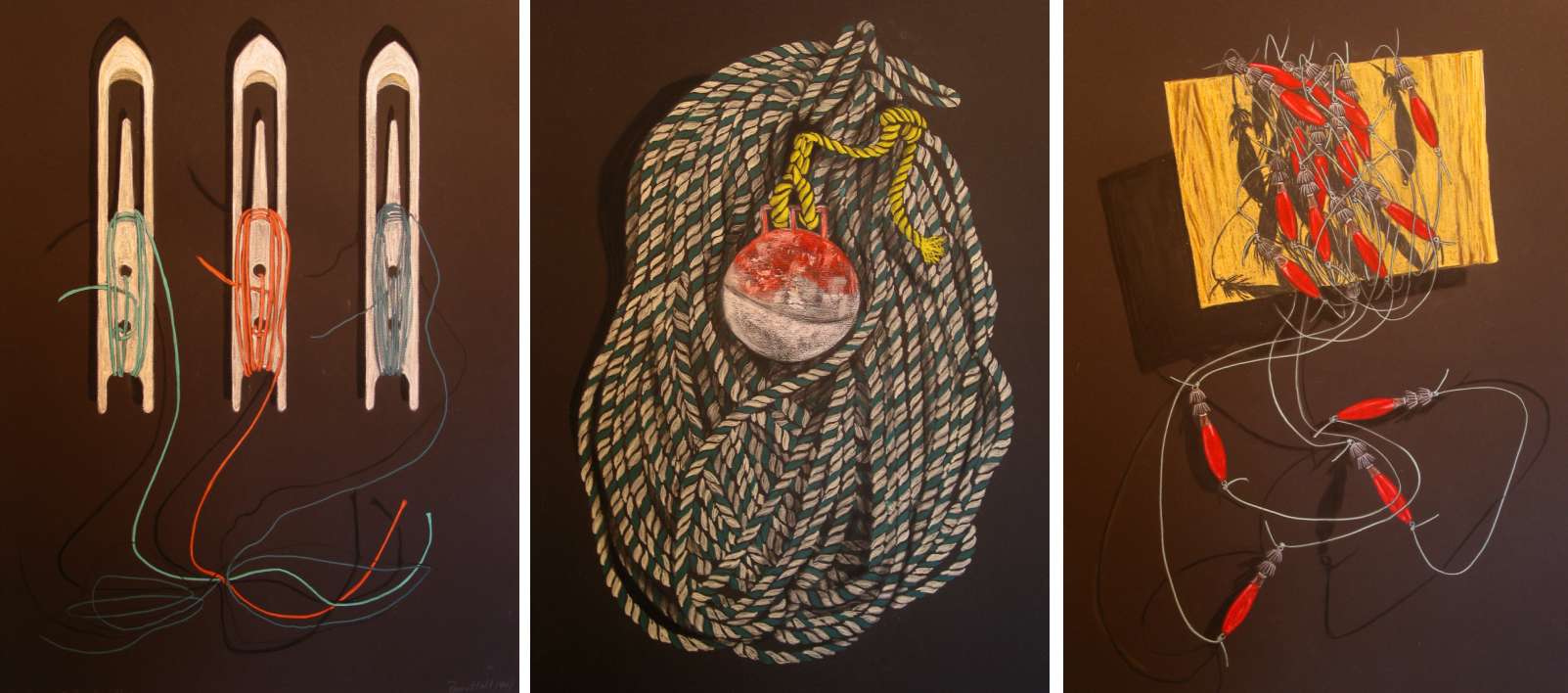 Hall's continuing explorations with fishing and its tools, led her in 1991 to create this series of drawings of single objects. The long and meditative process of attending, then making visible, was as much a product her own relation to these humble artifacts and the history of work she smelled in them, as it was about making work which honored them. Her choice of black paper was deeply considered – an echo of fishing itself – which appeared to her as sustenance appearing from the black waters of the North Atlantic – and also of her sense that in a dark ground, these obejcts would appear somehow "sacred".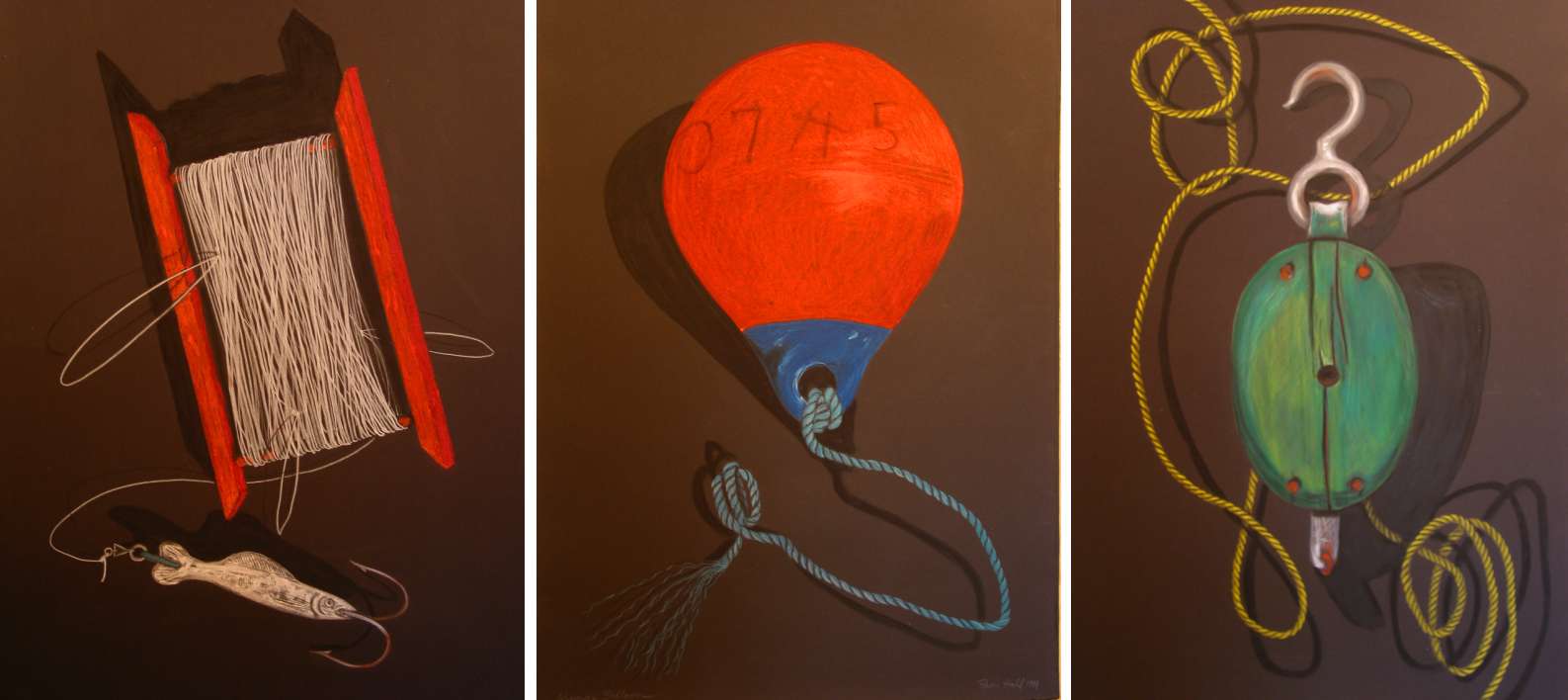 This was a project of reverence – of spending time – of paying attention to the domestic objects of a living tribe. It would be a year before the Government of Canada announced the moratorium on inshore cod, so there was no sense of loss involved in this work – only a sense of treating these tools with the same respect as might be invested in a Dorset twine needle or a Beothuk pendant. they served the artist's need to look deeply – to "note" – to notice, and through labour – to invite others to do so.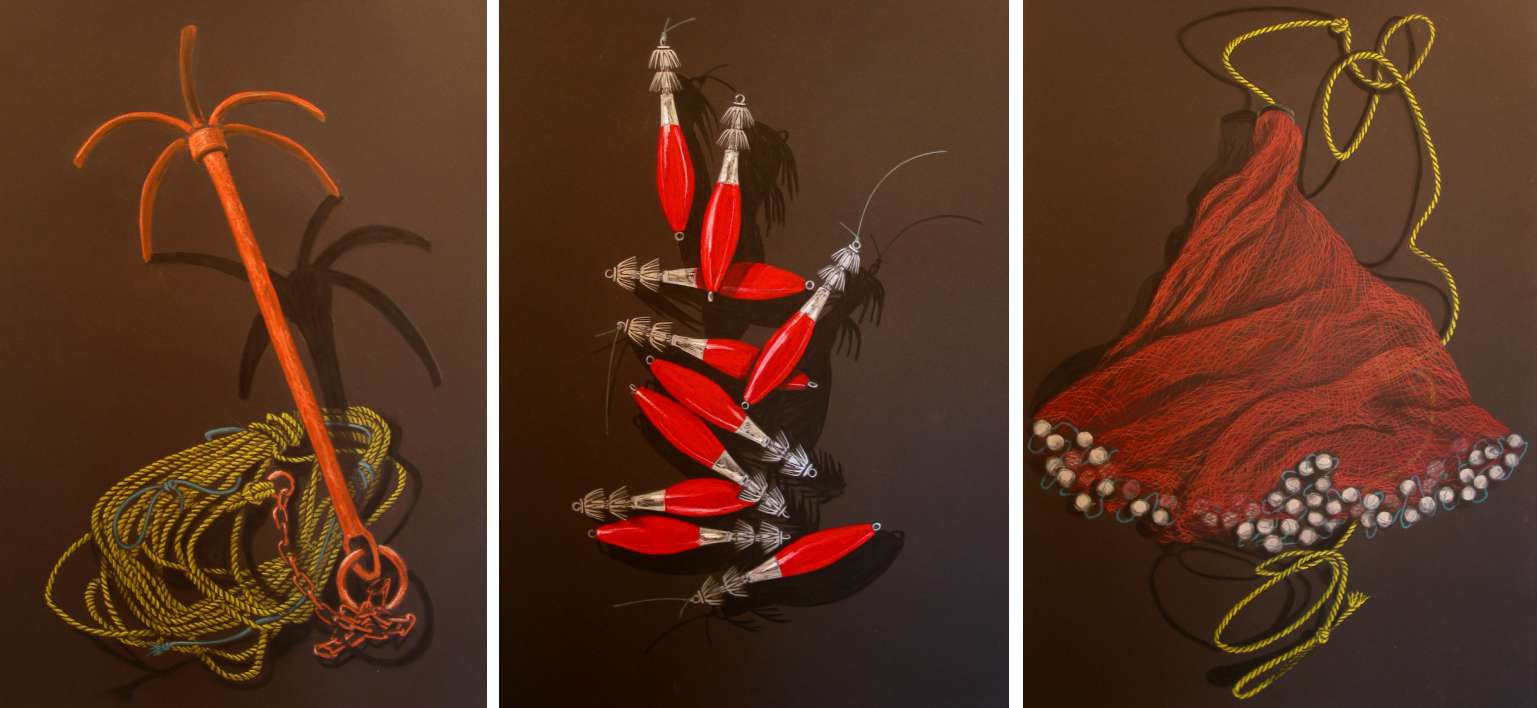 There were 20 drawings in this series – all 30″×44″, on black Arches paper. They were made with colored pencil, oil pastel, graphite and oil stick. Many are in public, corporate or private collections.