The Knowledge Exchange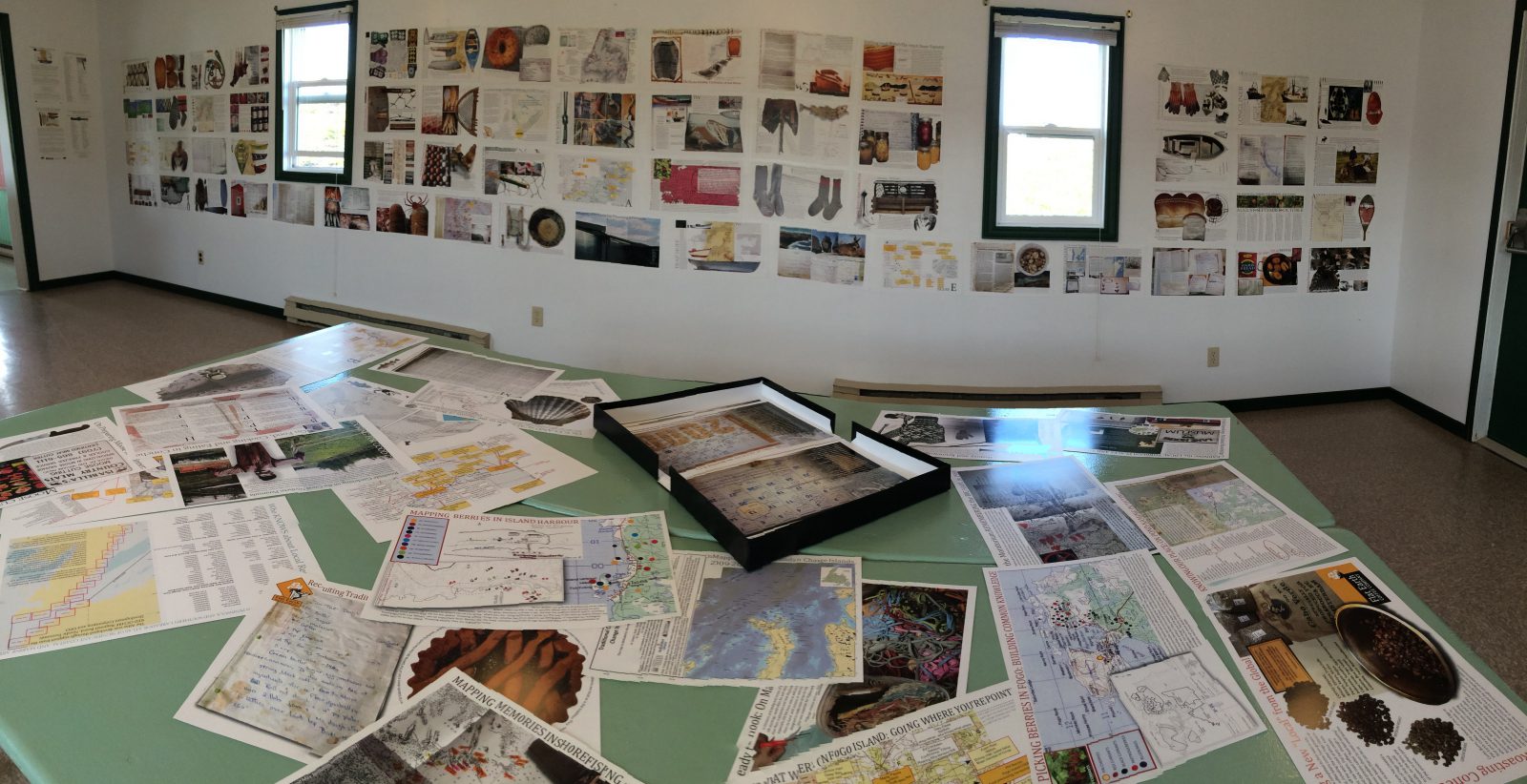 Keels, Newfoundland.
In concert with her Bonavista Biennale exhibition of Towards an Encyclopedia of Local Knowledge (ELK), Hall undertook a community residency on site in Keels, to engage directly with visitors and community members in the gathering and revealing some of the local knowledge from the region. Visitors to the exhibition would gain some knowledge from the ELK in one room and contribute some of their own local knowledge in another. Blank walls, map tables and recipe boxes filled over the course of exhibition with knowledge on where things are to be found, how to make things to eat or use, and Who Knows What about What in the local community. Knowledge will always call forth more, and the Exchange was successful as both a community encounter and a research method Hall will use again in her ongoing collaborations with others.
Pam Hall has a long history of making works in collaboration with communities, far from formal art institutions. The Encyclopedia is an art-and-knowledge project with hundreds of participants on the Northern Peninsula and Bonne Bay, Fogo and Change Islands. Its pages gather and transmit traditional knowledge and ways of knowing that are local, living, still in use. Part of Hall's project is to make visible forms of knowledge often excluded in "expert" decision-making on sustainable futures for rural communities. During the Biennale one room of Keels Hall was papered with her pages. Another became the Knowledge Exchange, where local residents were invited to share Bonavista Bay area traditional knowledge with the artist. — Patricia Grattan, from the Bonavista Biennale 2017 Catalogue