Re-writing the Body: Towards the Reading Room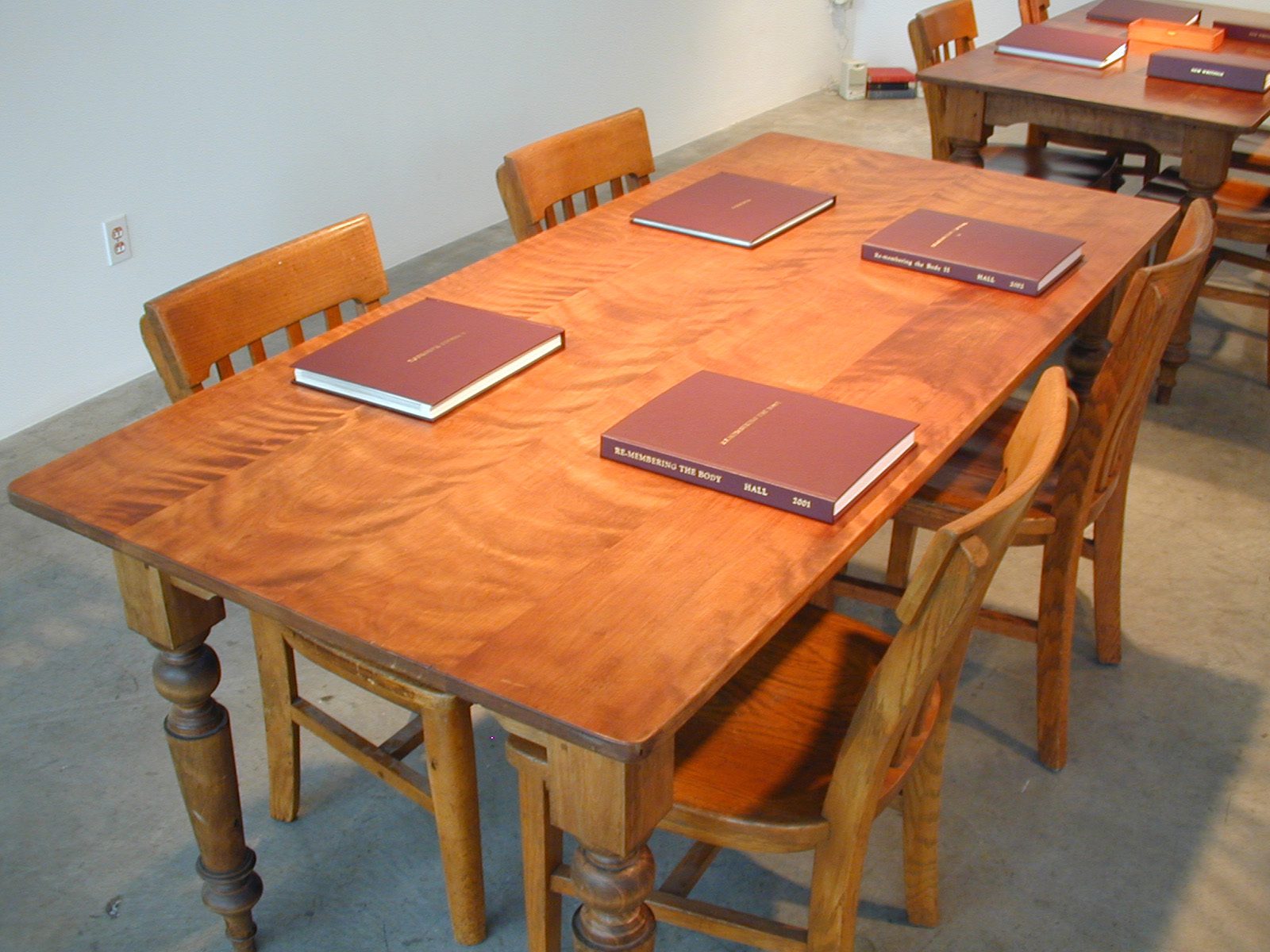 New Readings in Female Anatomy included three book works on The Reading Table – two of which were collaboratively authored. The first – Hystories, added to the voices in Hall's first film about hysterectomy, and the second A Female Handbook engaged 36 women Hall invited to complete a sentence for her. During all the exhibitions of NRFA, Hall left blank books on The Writing Table, inviting women to add their knowledge and experience so she could continue to "build a library" of female knowledge.
While contributions to these blank binders were significant, Hall initiated a series of writing workshops with girls and women hoping to "make authors" to contribute to the project. During installations or residencies in Vancouver, Montreal and Providence, RI, Hall worked with almost 200 women who contibuted their writing to the project following the workshops. While she is still transcribing some of this writing, the first suite of ten books on body image, are close to completion.
The Excerpts posted below do not represent the entire bookwork and may be difficult to read until larger versions are available. All images are double page layouts, and both books are approx. 8.5″ ×11″. As this project continues and this site develops, the full works may be published here or on a site of their own. Please contact the artist if you have questions about this project.
161 women feel…. (2007)
This set of 9 volumes emerged from a finish-this-sentence exercise called Fast Talk about Body Image which Hall used in her writing workshops. All collaborating authors are listed in each volume, and represent the voices of women and girls from all over North America and the U.K. Excerpts from each volume are below. Book design, images and production were done by the artist.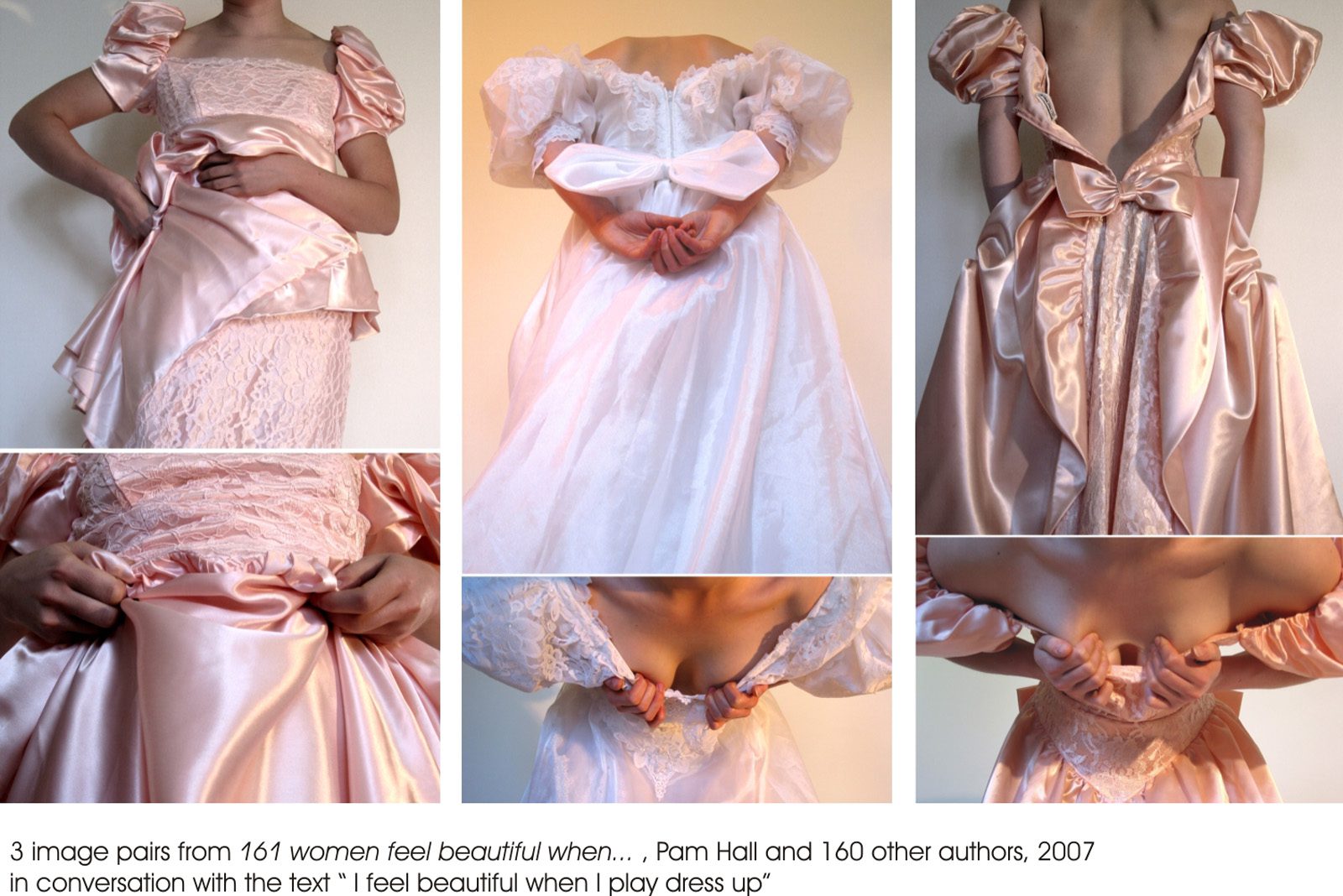 At Grunt Gallery, Vancouver, BC (2003)
Re-membering the Body (2002)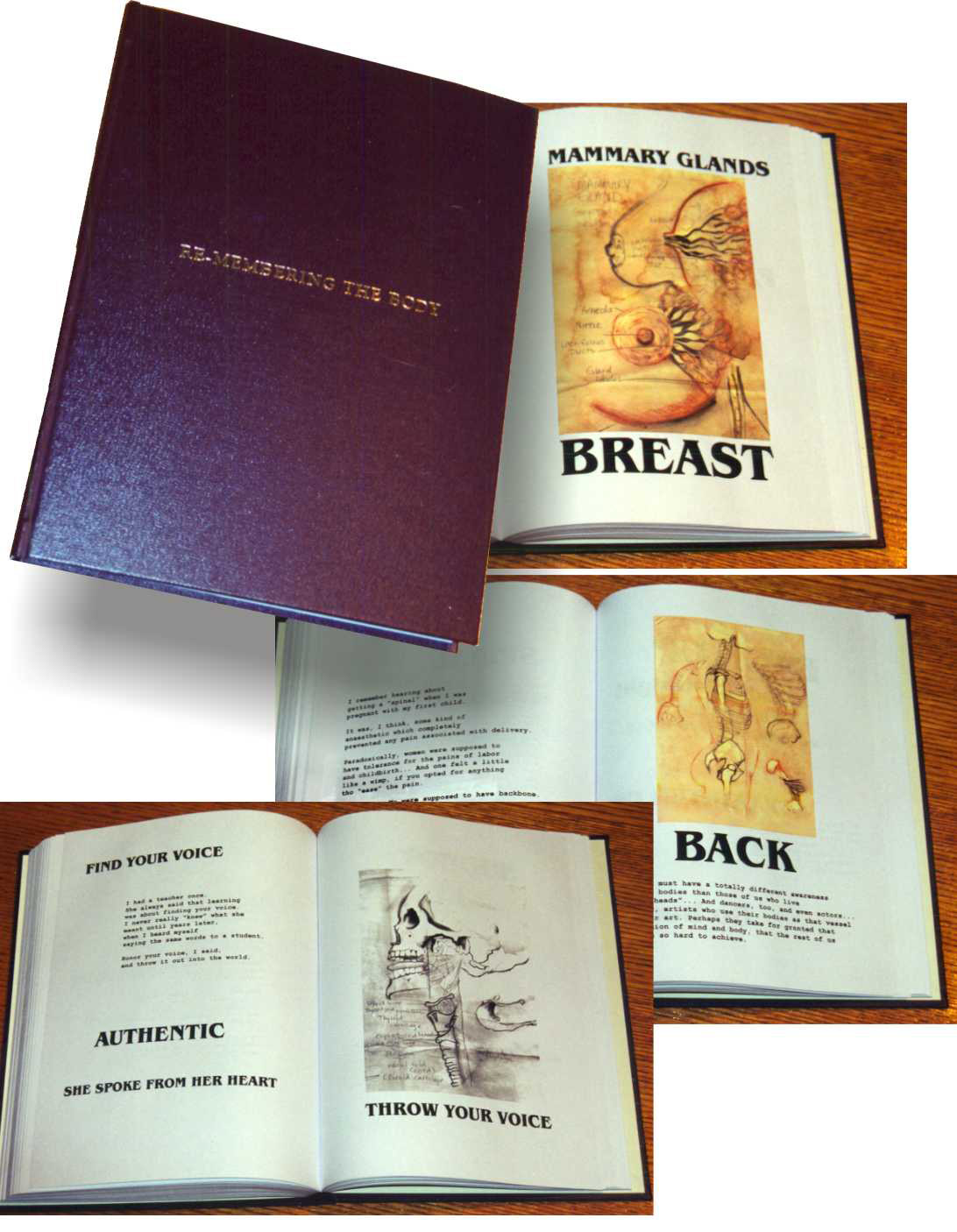 Excerpts from Hystories (2001)
Featuring words by Mary Pratt, Anne Meredith Barry, Emma Butler, Katy Pittman, Janice Spence, Rosemary Ommer, Patricia Grattan, Anne Marie Anonsen, Rosemarie Woods, Peggy Miesner, Joan Clark, Wanda Mooney, Kathryn Cochrane, Pam Hall, a nurse in the Calgary airport, a graduate student in my kitchen, some gynaecologists, a grandmother on a flight to St. John's, 20 women at a film festival, some medical students, two family practice residents, an old teacher from art school, four women at a menopause panel, and some published works which are cited where they appear. Book design and production by Pam Hall.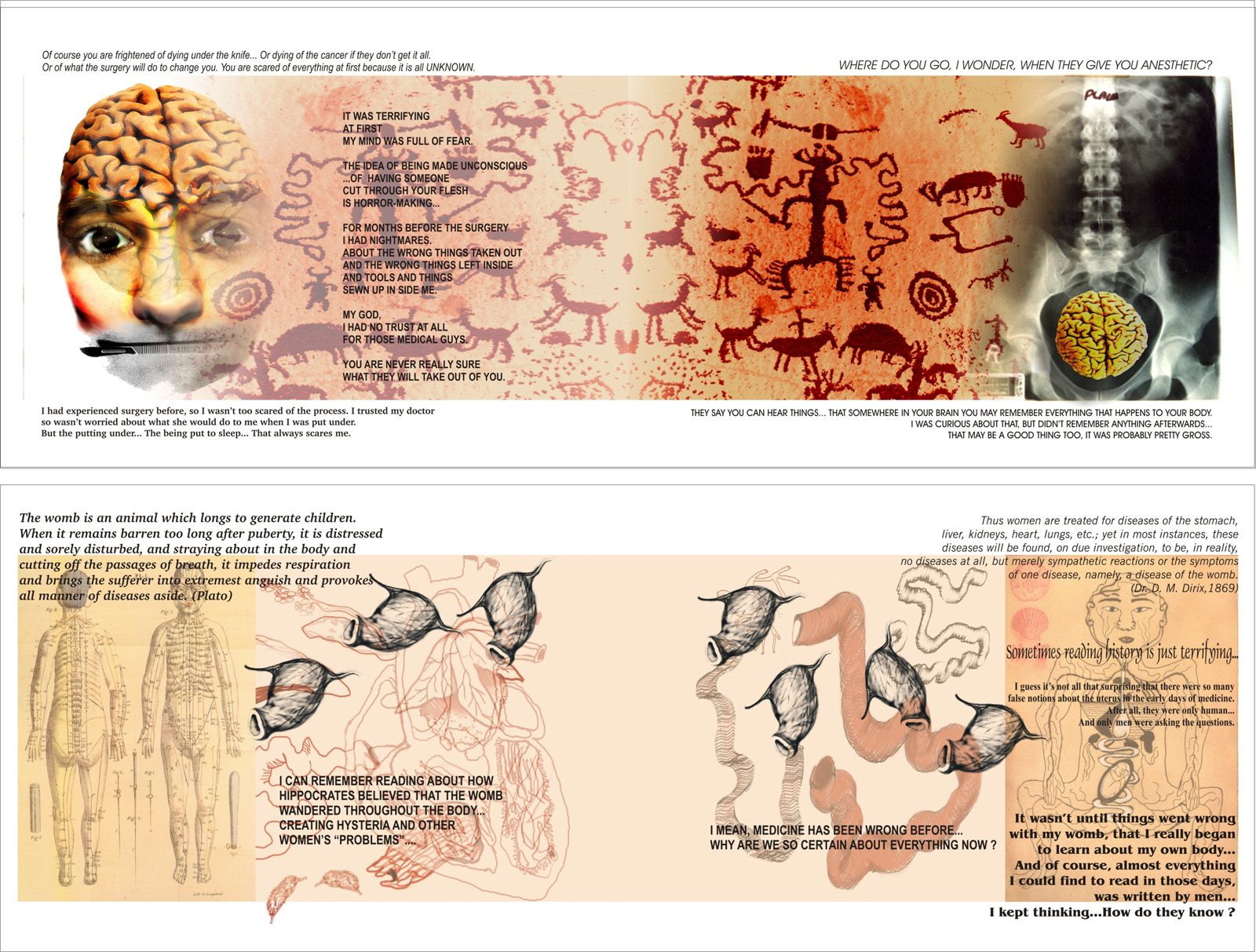 Excerpts from A Female Handbook (2001)
Featuring the hands and words of Anita Best, Karen Miller, Angela Antle, Pam Hall, Jordan Canning, Annette Clark, Eleanor Dawson, Roz Power, Lori Clarke, Lyly Fortin, Anne Troake, Michelle Jackson, Patricia Grattan, Debbie McGee, Helen Peters, Di Dabinett, Janet Miller-Pitt, Mary Sexton, Rosemary House, Barbara Neis, Robbie Thomas, Shelley Cornick, Laura Churchill, Taylor Adams, Helen Elswit, Sylvia Bendsza, Anita McGee, Arielle Salama, Gabrielle Kemp, Angela Rivers, Undrea Norris, April Lucas, Natasha Clark, Alison Bailey, Amanda Hancock, and Danielle Colbourne. Book design and production by Pam Hall.